This virtual event mobilized public health practitioners, doctors, nurses, nutritionists, students, and other workers outside the health sector to be educated on the harmful effects of sugar- sweetened beverages (SSBs). The speakers at the event provided an overview of non-communicable diseases (NCDs) in Ghana, facts about SSBs, readily available healthy alternatives and Health Taxes as a tool for NCDs prevention.
The panel of public health professionals that unpacked the realities of SSBs included Dr. Efua Commey of Ghana Health Service; Prof Reginald Annan, an associate professor at the Kwame Nkrumah University of Science and Technology; Mr. Wise Letsa, SNNIT TRUST HOSPITAL and Prof Amos Laar, University of Ghana.
The event was moderated by Mr. James Amoah McKeown, the organizer of the GPHA. During the webinar, the series of presentations started with Dr Efua Commey, the acting programs manager of NCDs program control at Public Health Division in Ghana Health Service who provided an overview of NCDs, risk factors, its prevention and control.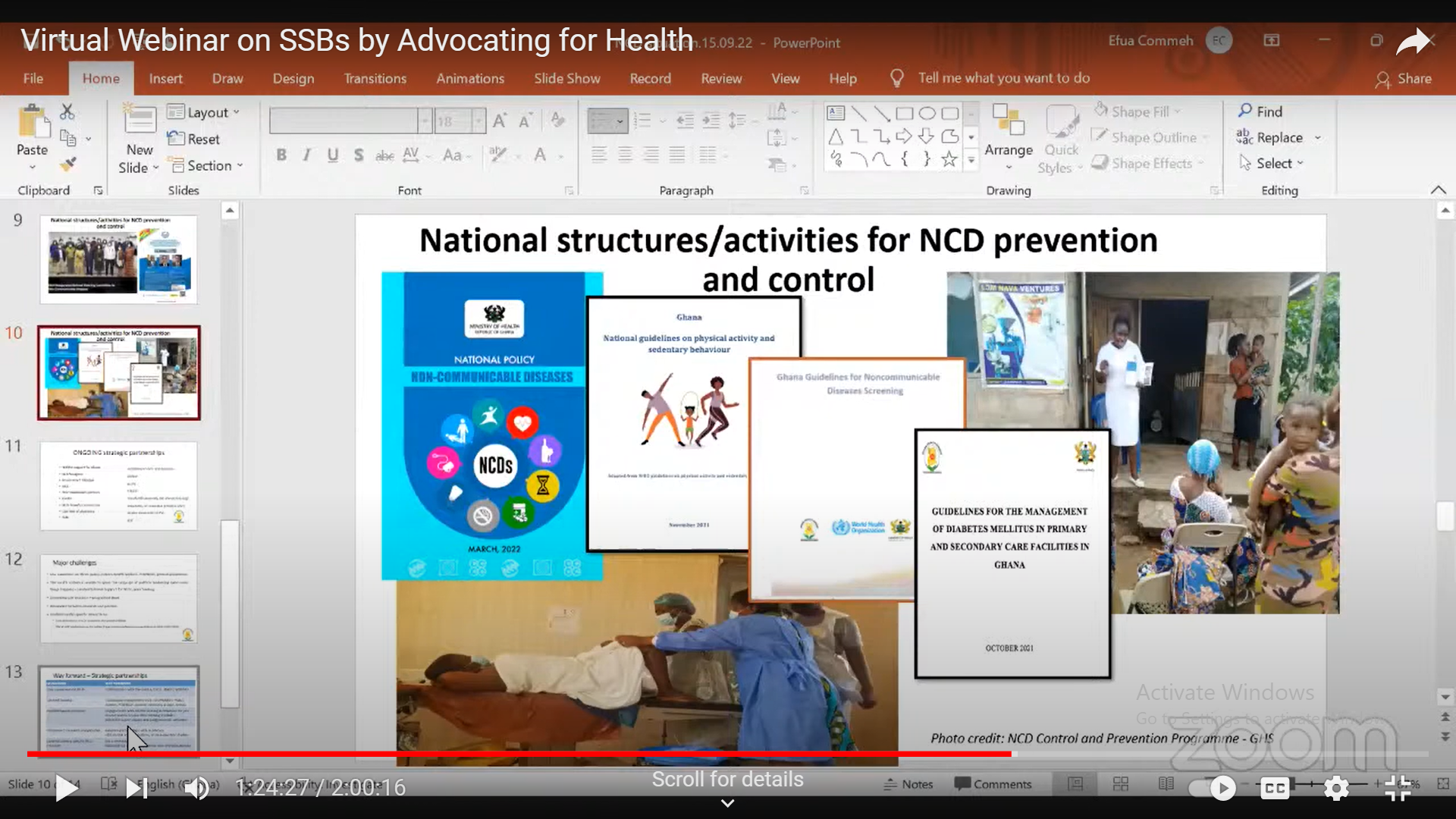 The presentation continued with Prof Reginald Annan who provided facts on SSBs; definition, examples, sugar content and nutritional composition. "SSBs are sugary non-alcoholic beverages with added sugars, corn syrup, raw sugar, sucrose, honey and many others. Excessive intake of these SSBs leads to obesity and diet related NCDs because they contain high levels of sugar and have little or no nutritional value" Prof. Annan added. He concluded by saying taxation of SSB is an effective way to reduce its consumption.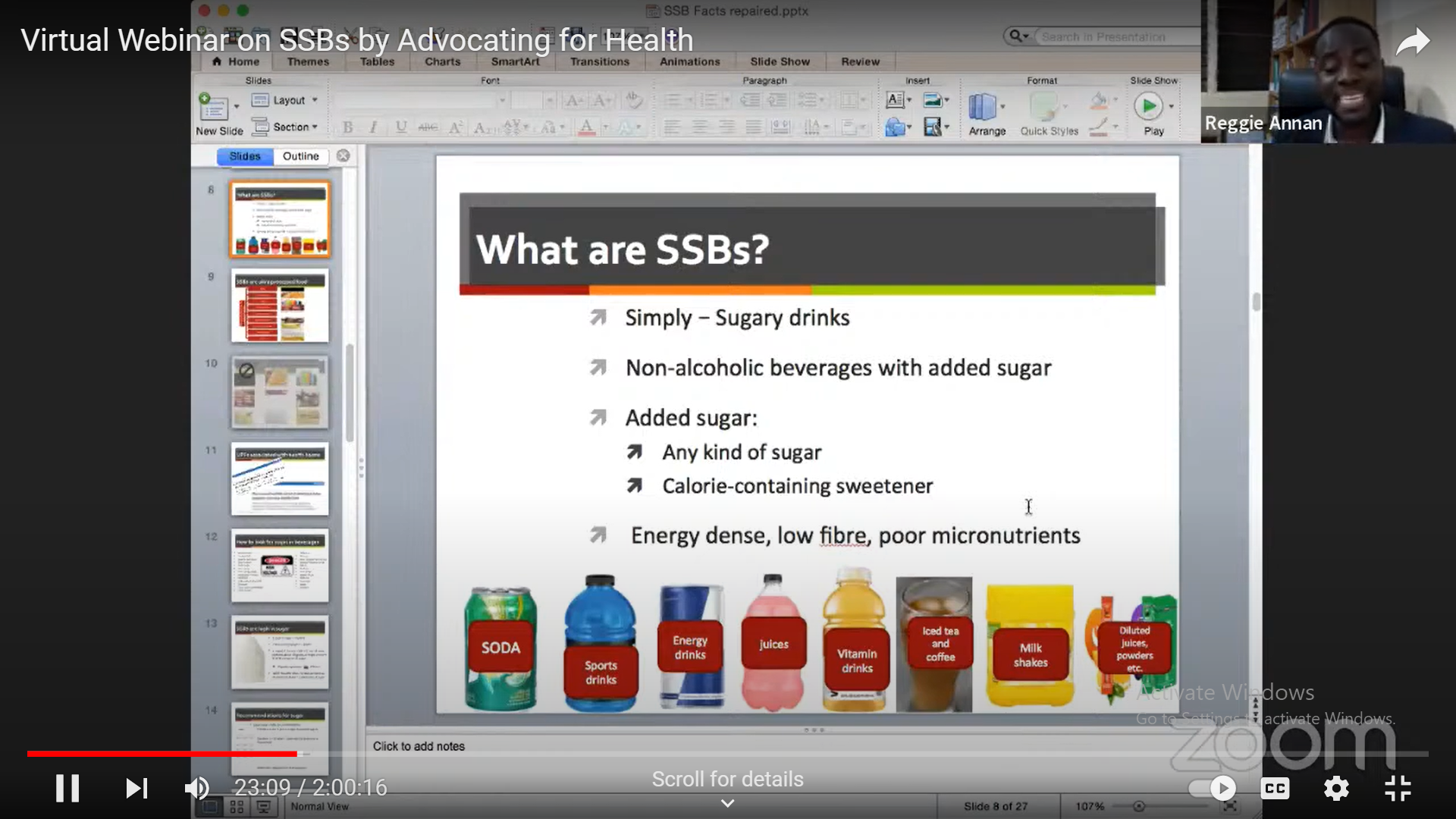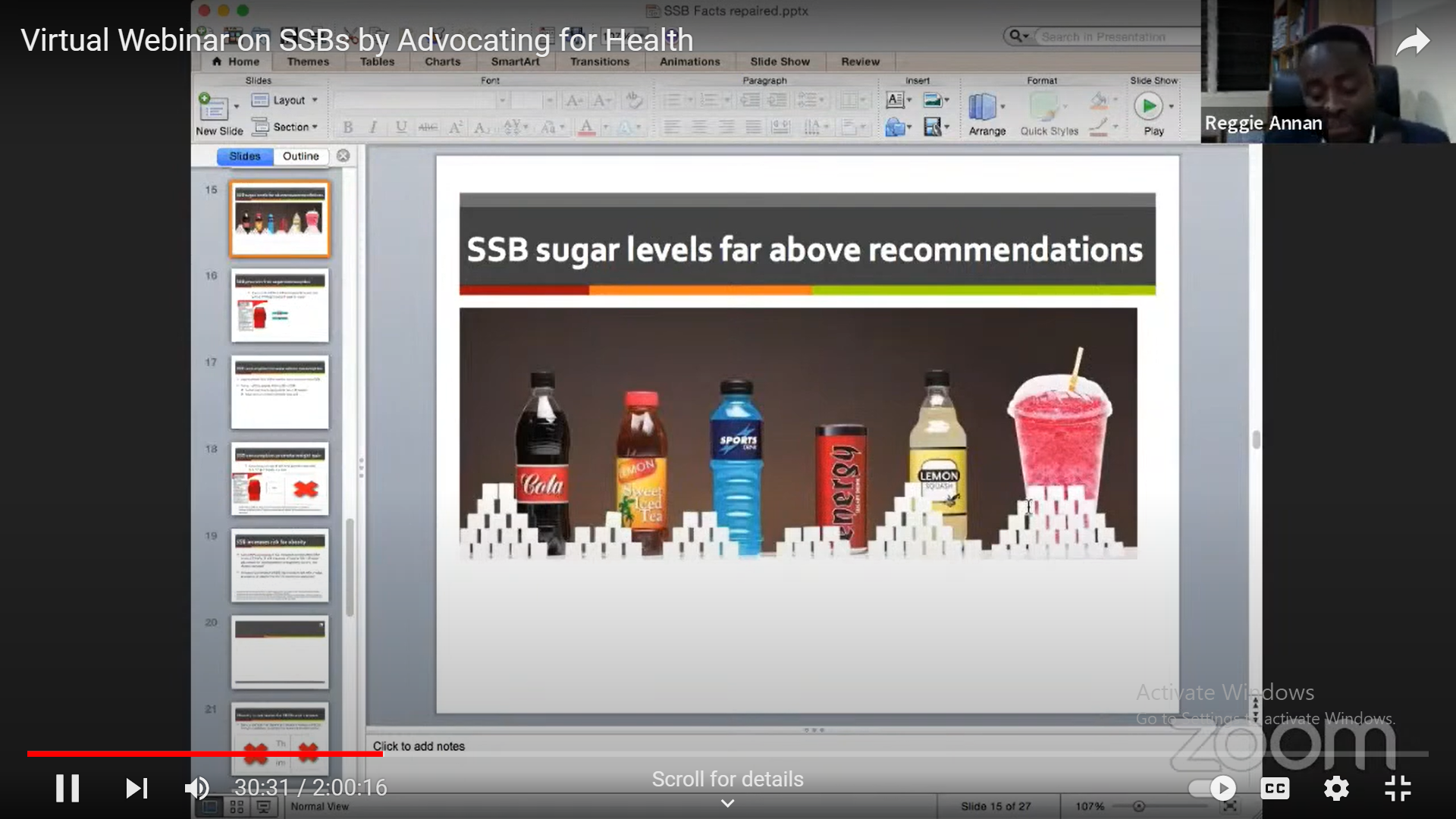 After receiving a presentation on the dangers on the SSBs, Mr. Wise Letsa of the SSNIT Trust Hospital outlined some healthier alternatives to SSBs. He illustrated how to make healthier beverages at home and advised that fruits and vegetables be consumed more frequently. "Drinking water is the best alternative to SSBs", he said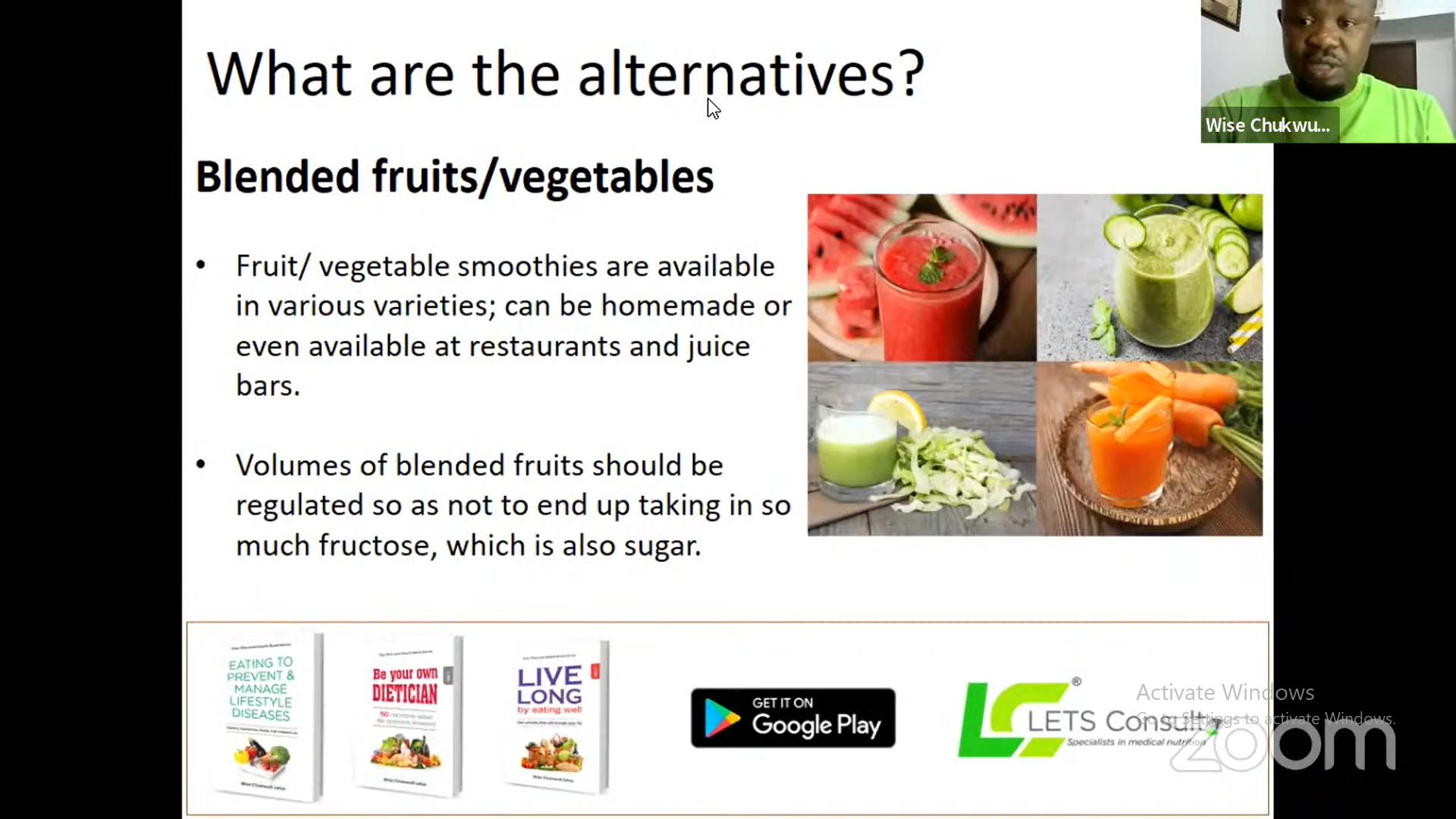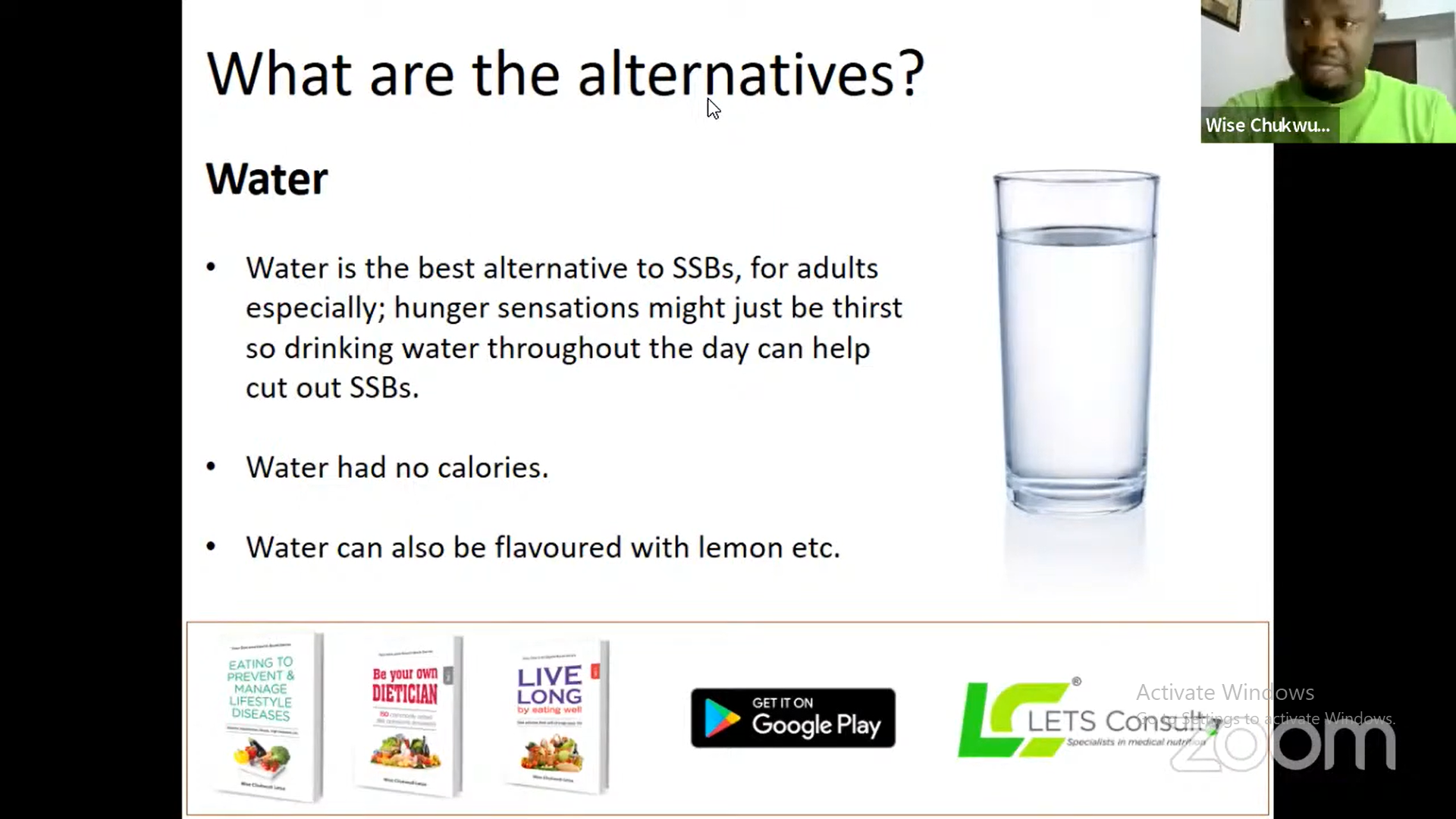 Prof Amos Laar, principal investigator for the A4H project then spoke on the need for health taxes indicating that; they result in healthier lives, healthier population and healthier treasury. "The World Health Organization has endorsed health taxes as part of evidence-based intervention and control of NCDs. Therefore, taxing SSBs is a cost-effective intervention to reducing sugar consumption".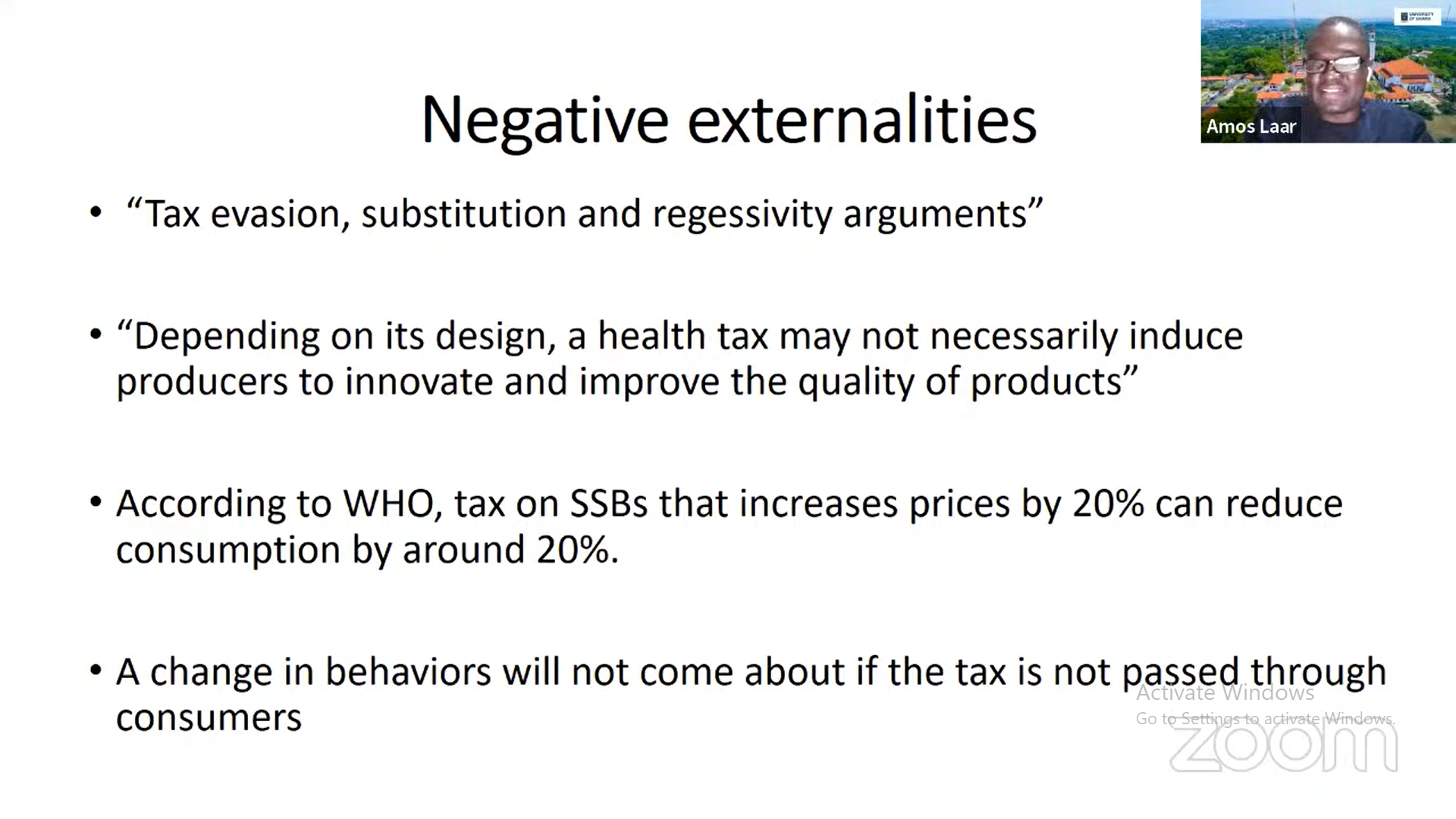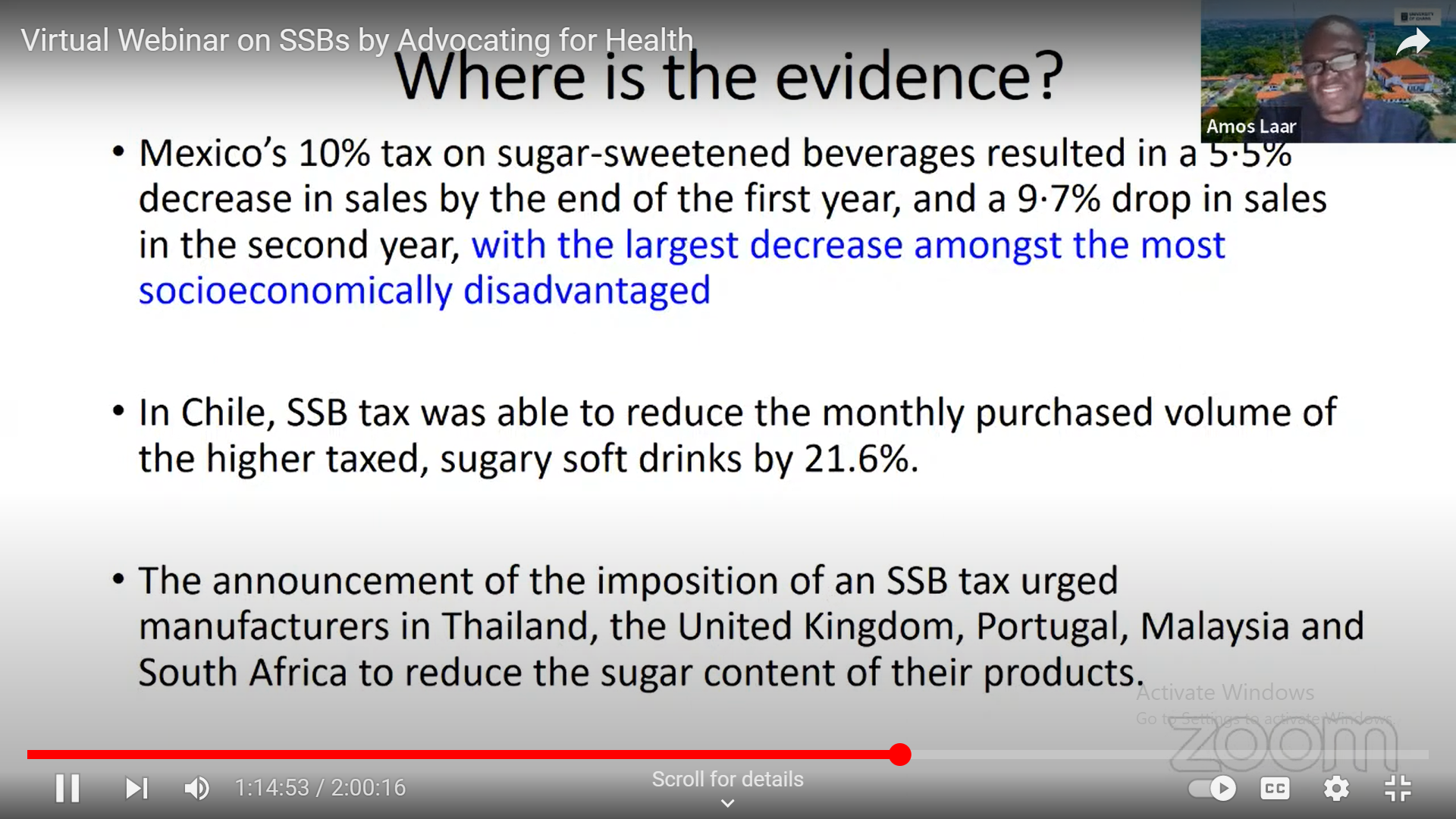 Find the recorded event in the link below
https://www.youtube.com/watch?v=rdFmGttd72Y&t=1870s