A Coalition of Public Health Advocates, comprising Academia, Civil Society, Public Health Associations and local Nutrition Societies is calling on the government to as a matter of urgency act to protect the well-being and health of the citizenry.
The group also referred to as Advocating for Health (A4H) Coalition says it is concerned, troubled and alarmed by the soaring health costs and deaths linked to diet-related non-communicable diseases amidst other forms of malnutrition in the country.
Speaking ahead of a sensitisation float on November 15, Professor Amos Laar, a Professor of Public Health Nutrition from the University of Ghana intimated that the coalition have a moral duty as public health professionals to nudge, support, and demand from the government to enact and implement policies that seek to protect the health of Ghanaians.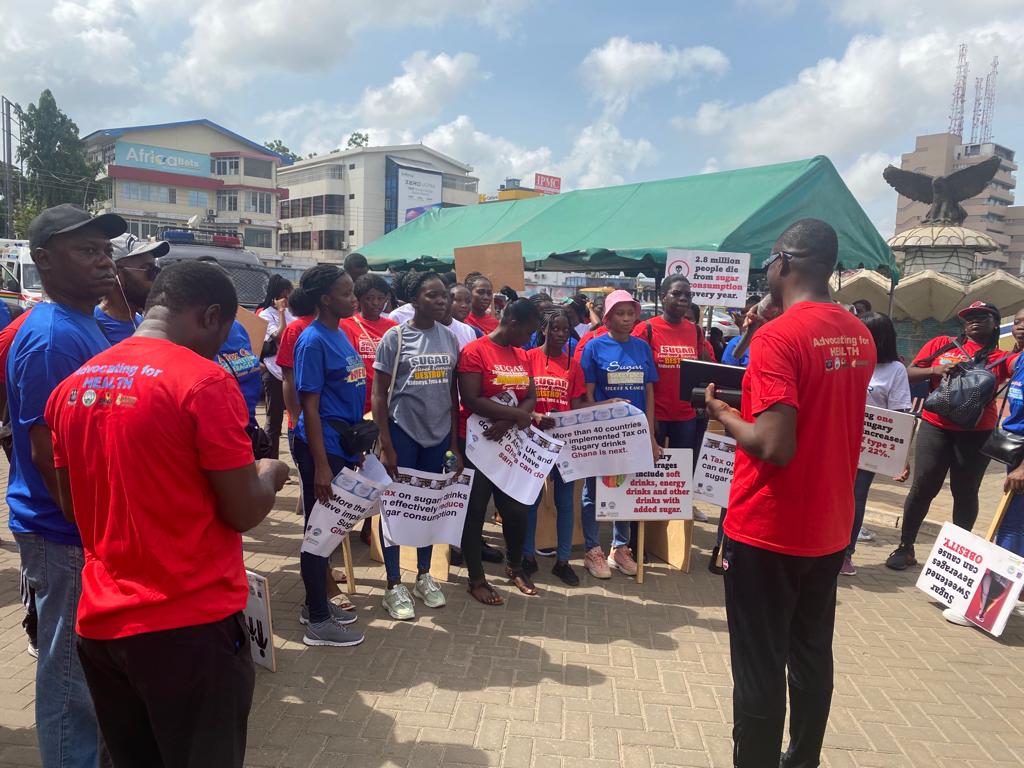 Invoking what they referred to as evidence-informed recommendations from the World Health Organization (WHO), and locally generated evidence, the A4H Coalition called on the government of Ghana to enact and implement diet-related fiscal policies to help reduce sugar intake.
"Excessive consumption of sugar, particularly in liquid form, also referred to as sugar-sweetened beverages or SSBs is harmful to health. Excessive consumption of unhealthy foods such as SSBs is a risk factor for obesity, diabetes, hypertension, cardiovascular disease and many common cancers," Prof. Laar said.
The float started from Circle through Adabraka, Ministries, parliament, and back to Accra.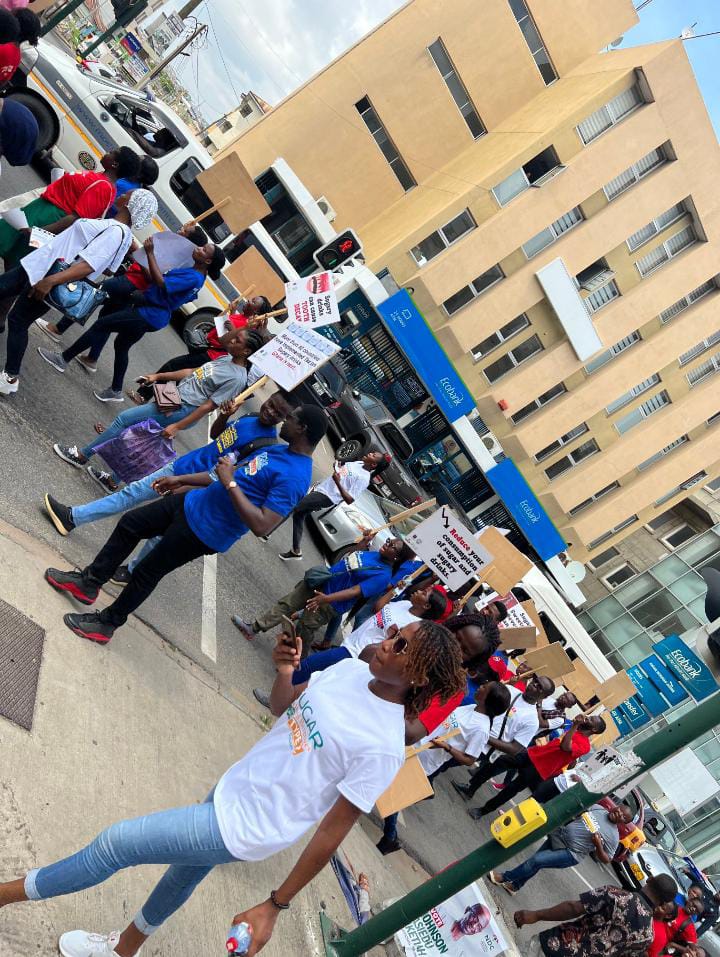 The group presented statements to the Ministry of Finance and Parliament. At Parliament, they were met by Hon. Akandoh, a Ranking Member of the Health Committee and Hon Akwasi Konadu a member of the Health Committee of Parliament.
Read the full statement presented to Parliament by the A4H Coalition via link below.
FINAL – A4H Statement Presented to Parliament of Ghana
Source: https://myoriginalonline.com/blog/soaring-health-costs-deaths-linked-to-diet-related-ncds-alarming-a4h-coalition/

Similar news:
https://metrotvonline.com/soaring-health-costs-deaths-linked-to-diet-related-ncds-alarming-a4h-coalition/
https://www.ghanaweb.com/vip/ernestsenanudovlo/Soaring-health-costs-deaths-linked-to-diet-related-NCDs-alarming-A4H-Coalition-23519