The A4H coalition organized its second float in Kumasi in the bid to continue it awareness creation on sugar-sweetened beverages (SSBs); its harmful effects and the need for taxation on SSBs. The float was led by the Ghana Public Health Association (GPHA) on October 19, 2022.  This comes after holding its first float in Tamale.
A local organizing committee (LOC) chaired by a member of the GPHA, Dr. Abena Akyeamah Bimpeh led in the organization of the event. Some members from Kwadaso SDA Hospital, KNUST Hospital, Kumasi Technical University, Komfo Anokye Teaching Hospital, Media stations and some residents of Kumasi joined the campaign. The procession started from the Jubilee Park through Labour roundabout, Asafo, Adum, Kejetia, Central Market, Roman Hills and back to the jubilee park. Participants wore branded T-shirts and carried placards with various messages on SSBs. About 600 pieces of flyers were also distributed to the residents of Kumasi.
Mr. James Mckeown Amoah, Organizer of the event, in an interview with the media indicated that the objective of the A4H project is to mobilize and implement scholar activism and multistakeholder communication and media to create a favorable environment and stakeholder buy-in for food-related fiscal policies in Ghana. "We are advocating for the health of Ghana" he added.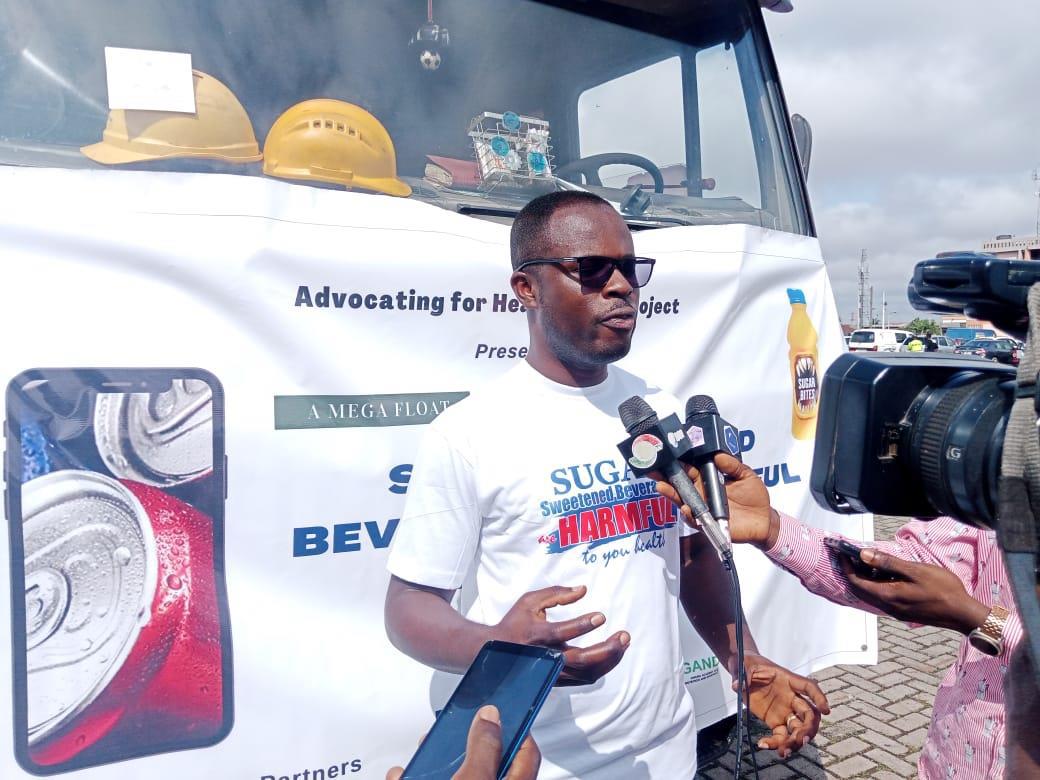 Dr. Abena Akyeamah Bimpeh also explained during the interview some of the harmful effects of SSBs to include; obesity, type 2 diabetes, cardiovascular diseases, dental carries, gout, and some type of cancers and urged Ghanaians to reduce the frequent consumption SSBs.  Mrs Cynthia Kyei (Dietician) further outlined some healthier alternatives to SSBs.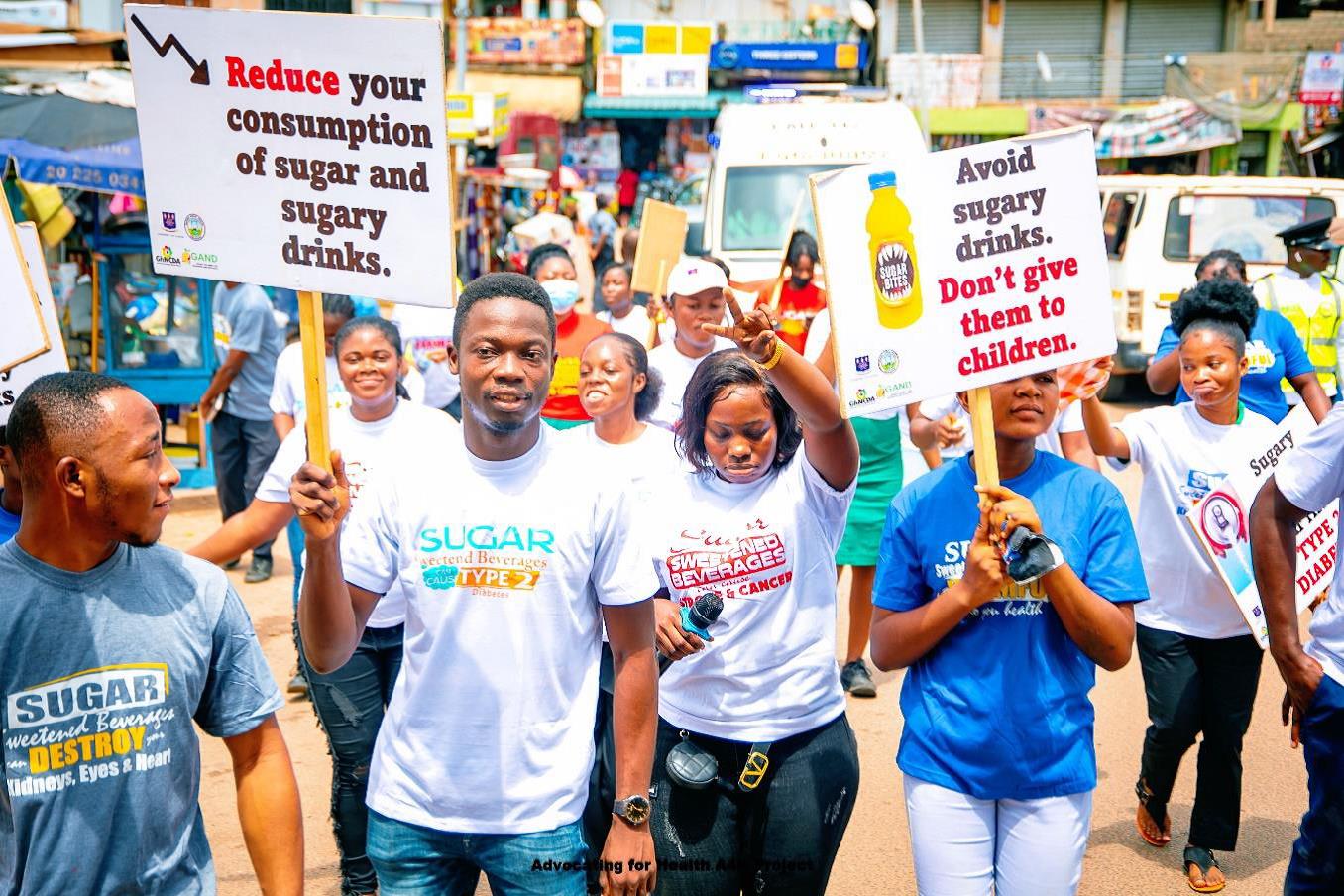 As part of the day's activities, some members the coalition gave a health talk on SSBs at the Anglican Senior High School in Kumasi. The talk outlined what SSBs were and the health harms they cause. SSBs were explained as drinks with added sugars that have little or no nutritional benefits. These beverages include flavored juice drinks, sweetened tea, coffee drinks, sodas, energy drinks and sport drink. Students were therefore encouraged to switch to consuming healthier beverages especially water.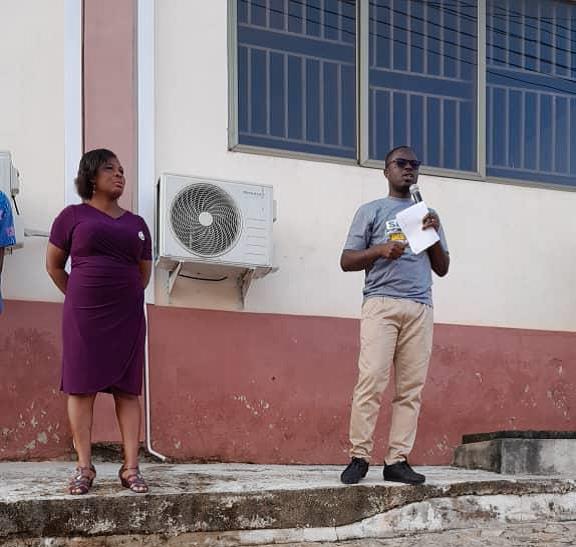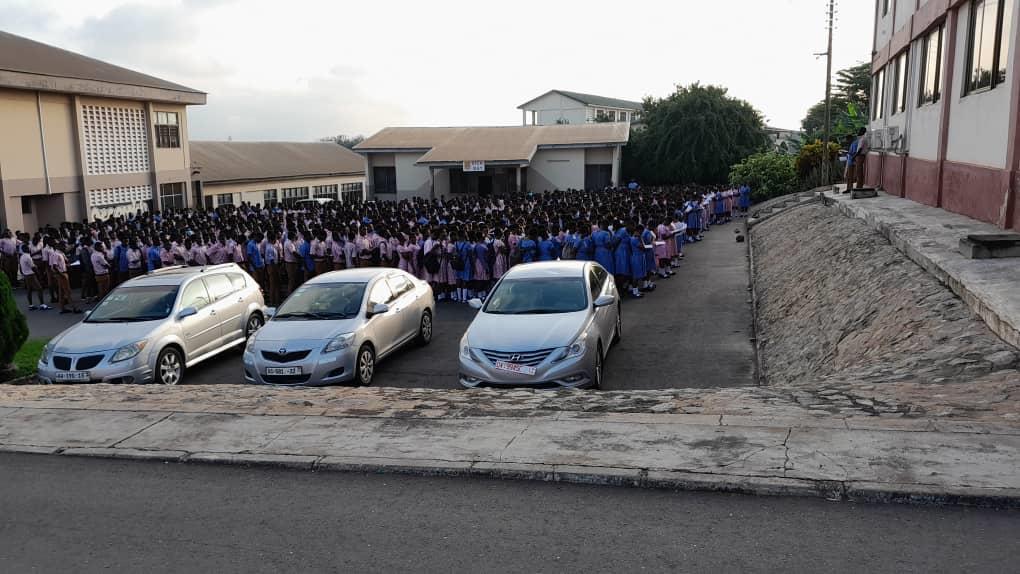 Find photos, media reports, and videos in the links below
Link to the pictures
https://drive.google.com/drive/folders/10_AiO-QbMNsFcLxJAAvz5YIDaEfHN9Od?usp=sharing
News Reports by TV stations 
Kessben FM and TV news report: https://www.youtube.com/watch?v=mNVUtgZHXEA&t=60s
Onua TV – https://www.youtube.com/watch?v=ydQkIvrj1Qs&t=8s