How can civil society organization actors support the Advocating for Health project to achieve its desired objectives?
To advance the project objectives of the Advocating for Health (A4H) project, the A4H project partners led by the Ghana NCD Alliance identified and mapped out Civil Society Organization (CSO) Actors with diverse areas of expertise in health, economy, finance and taxation. The shortlisted CSOs actors include; Tax Justice Coalition Ghana, Vision for Alternative Development, World Vision Ghana, Legal Resources Centre, Planned Parenthood Association of Ghana, Baraka Policy Institute, Stroke Association Support Network, Concern Health Education Project, Action for Integrated Development, SEND Ghana, Sharecare Ghana, Youth Advocates Ghana, Generational Growth Foundation, Resource Mobilization Africa, Media Alliance in Tobacco Control or Health, Ghana CSOs Platform on SDGs, Integrated Social Development Centre, Community Health Support System, Rural Initiative for Self-Empowerment and Rise Ghana.
An in-person meeting was held with the mapped out CSOs on Friday, 17th June, 2022 at CSIR-Science and Technology Policy Research Institute (STEPRI), Accra. The meeting convened the lead persons from the four coordinating institutions; University of Ghana, Ghana NCD Alliance, Ghana Public Health Association and Ghana Academy of Nutrition and Dietetics, who shared with the CSOs actors, details of their respective tasks and called for support and involvement where applicable to advance the project objectives.
Prof. Amos Laar, the project leader and principal investigator discussed in detail, the general overview of the project; outlining the problem and the intended solutions that the objectives of the project promises.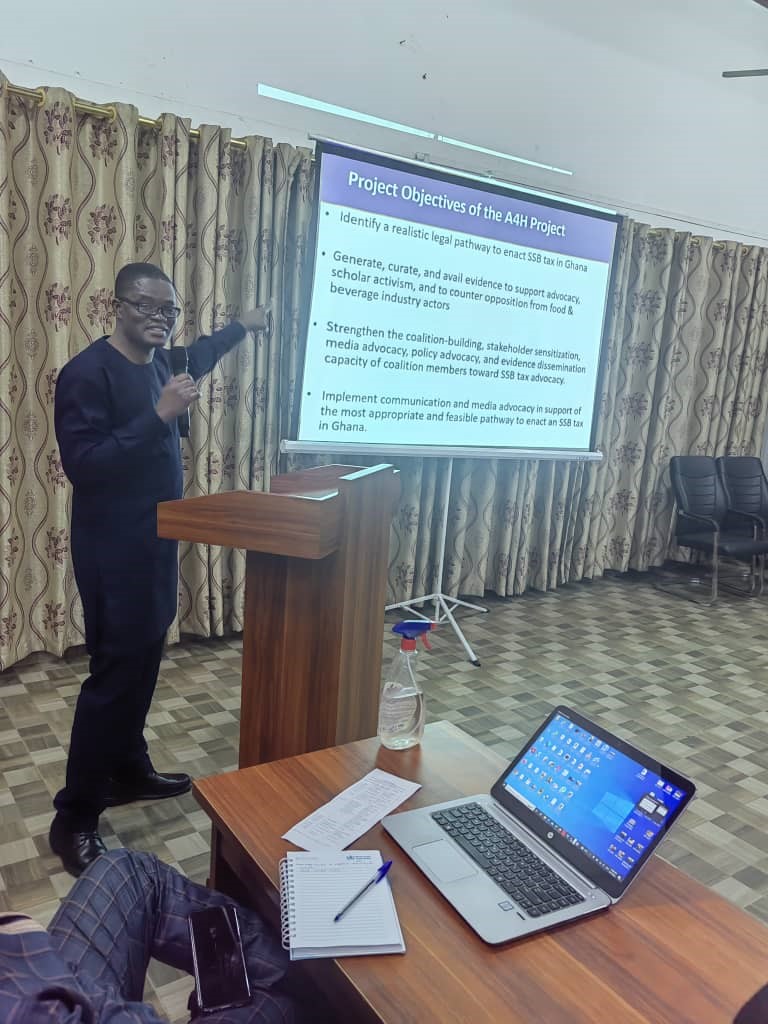 Additionally, the CSOs present were given the opportunity through an open forum to ask questions, make suggestions and seek better understanding of their role with respect to the achievement of the project objectives.
More importantly, CSOs were requested to follow up with the partners to express their interest in any of the activities highlighted by the partners.
Please click the link below to see some pictures from this activity:
https://drive.google.com/drive/u/0/folders/1KRa0hLGipmpwi0F2OBPpjMns_Mj1T_pG