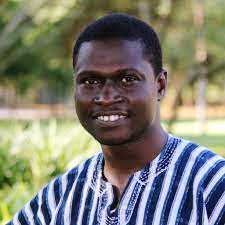 Mr. Percival Delali Agordoh
Vice President, GAND
Mr. Percival Delali Agordoh serves as the National Vice President of the Ghana Academy of Nutrition and Dietetics (GAND) after leading the erstwhile Ghana Dietetic Association (GDA) into a merger with the Ghana Nutrition Association as the National President. He is also an Assistant Lecturer in the Department of Nutrition and Dietetics, School of Allied Health Sciences, University of Health and Allied Sciences (UHAS), Ho, Ghana. Percival is an experienced Registered Dietitian, community nutritionist, and an early career public health researcher. His research interests include food environment and healthy diets research, cultural/indigenous nutrition, non-communicable diseases, nutrition quality of life for healthy ageing, health care reform, and Implementation Science/Research. Percival is a proud alumnus of the prestigious African Nutrition Leadership Program (ANLP).